About me
I'm a wedding photographer and my outlook is simple
I believe that beauty and authenticity go hand in hand.
When it comes to your wedding photos you shouldn't have to choose between stunning, timeless portraits and real, raw, overflowing-with-emotion moments. When you're standing aglow with happiness in an incandescent dress or a suit that goes beyond Bond – I'll be there. And when the speeches make you laugh so hard a little champagne comes out of your nose – I'll be there too.
When you're old and grey I firmly believe you will want both these things. You'll need the gorgeous photos to remember how young and beautiful and crazy-in-love you were, and you'll want the freeze frames of head-back laughter, overwhelmed-with-love tears and everything in between to spark those memory neurons and send that wedding-day cocktail rushing through your veins all over again.
That is the stuff life is made of, and that is why what I do is so much more than a job - it's the love of my life.
Kat x
My style
I'm a bit of a family recipe - a dash of this, a sprinkle of that.
There is without a doubt a strong editorial influence in my work. I won the British Society of Editor's Designer the Year for two years running and my love of magazines has shaped the way I approach taking a picture.
I'm also a big fan of natural, unobtrusive work. I will blend in with your guests, talking, laughing, snapping (and snatching the odd canapé) It's so important that I am one of the crowd, that everyone is relaxed in my presence, because that is when the moments unfold naturally, spontaneously and oh, so, effortlessly.
That said, I'm no wallflower. Need a confetti line organised smoothly? I'm a pro. I'll conga everyone into place to shower you with petals. Sparklers? Leave it to me. I'll build you that tunnel fizzing with light. Heck, I'll even get Uncle George (who is on his third bottle of prosecco) to play ball for your family photos.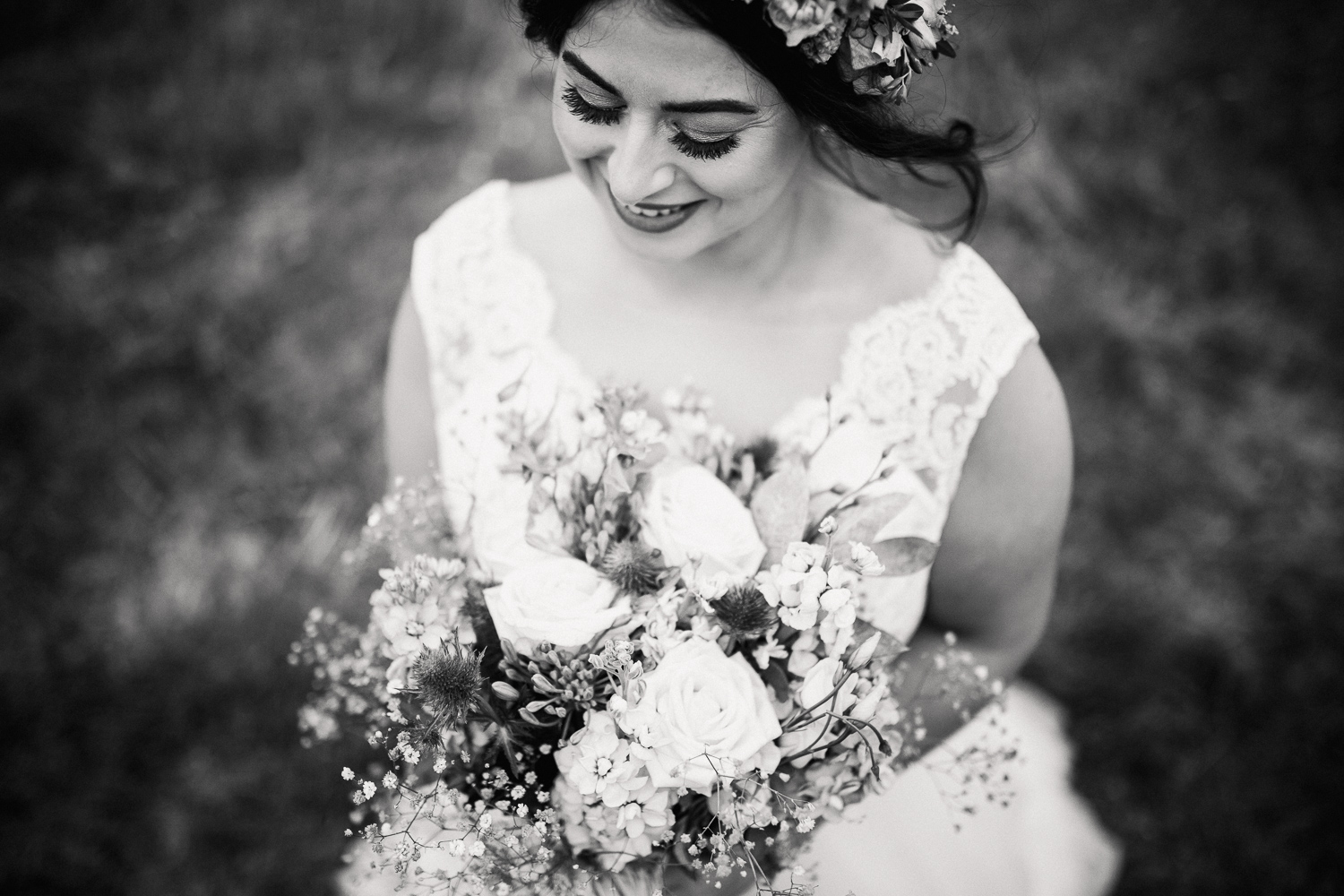 My story
After an honours degree in Media I started my career as a lifestyle journalist in South Africa. The role came with a camera that went everywhere with me. I quickly became addicted to seeing my images in print, and in my first year I was shortlisted for a national photography award, and won a design one.
I was happy, but I itched to explore this big beautiful world. So I packed my camera and a pretty big suitcase and left my beloved Africa for London's seductive call. After some time at the London School of Publishing I worked as an Art Editor for a national women's magazine. In between editions I travelled as much as I could, ticking items off my bucket list and filling memory card after memory card with beautiful exotic images.
It was my move to the Westcountry that sparked my love affair with weddings, and I have never looked back. I am still so grateful to all the couples who took a chance on the new girl.
I have always been a storyteller, first with words, then with design, and now with photographs.... but this time I get to tell a story that has a happy ending at its very core – yours.